XMOLECULE is a computational toolkit for simulating electronic and nuclear dynamics induced by x-rays. Electrons are treated quantum mechanically and nuclear motions are solved classically. Based on the Hartree-Fock-Slater method, XMOLECULE solves the Schrödinger equations for calculating electronic structure of multiple-core-hole states that may be formed during interaction with intense x-ray pulses. To achieve an efficient way of calculating molecular core-hole states, it employs numerical atomic orbitals as basis functions, which are optimized for respective atomic core-hole states [1]. For rate and cross section calculations, it utilizes atomic continuum states [2]. In other words, XMOLECULE takes full advantages of XATOM to perform electronic structure and ionization dynamics calculations. During time evolution, xmolecule can handle electronic dynamics among highly excited states created by x-rays, hopping back and forth between potential energy surfaces separated by a few hundreds eV and keV. For nuclear dynamics, XMOLECULE solves the Newton equations based on molecular gradients calculated on-the-fly. These electronic dynamics and nuclear dynamics are coupled to each other and treated together with different time scales via a Monte Carlo on-the-fly approach.
XMOLECULE was applied to quantitatively describe the XFEL–molecule interaction for the first time. We presented a joint experimental and theoretical study of small polyatomic molecules irradiated by ultra-intense hard X-rays, capturing a detailed picture of ultrafast ionization and fragmentation dynamics of molecules [3]. The unprecedentedly high-intensity x-rays knock out lots of electrons from a molecule, creating a sort of molecular black hole as depicted in the figure. It sucks electrons away from neighboring atoms and ejects them furthermore, resulting in significant ionization enhancement for molecules. We named this new phenomenon as CREXIM (charge-rearrangement-enhanced x-ray ionization of molecules) and it provides new insights for understanding the process of radiation damage at high x-ray intensity and designing future XFEL experiments. This story of molecular black hole has been highlighted by the media as the followings: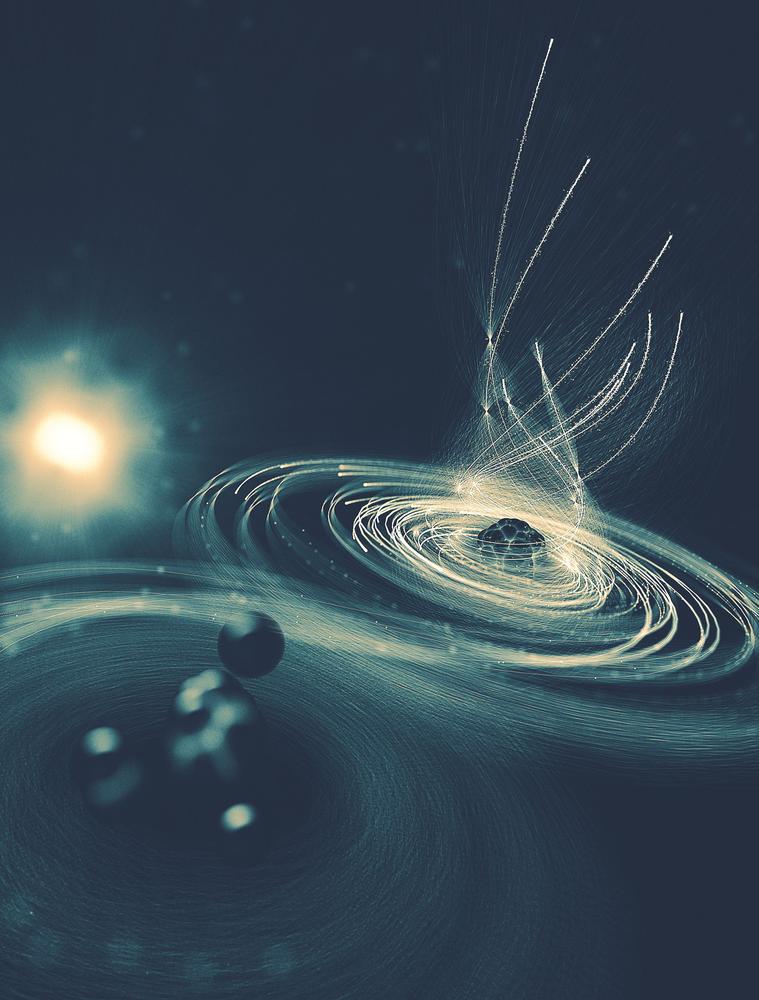 The extremely intense X-ray flash knocks so many electrons out of the iodine atom (right) such that it pulls in the electrons of the methyl group (left) like an electromagnetic version of a black hole, before finally spitting them out. Credit: DESY/Science Communication Lab.